Directors,
I hope that this finds you healthy and ready for a successful year with your programs! I want to welcome you to the South Carolina Band Directors Association and all of the great opportunities offered to instrumentalists and directors' in our state. It's an honor to serve as president of SCBDA and work with you, our directors, to promote instrumental music education and create positive impacts on our students. I encourage you to reach out to our committee chairs and myself if and when you need assistance or have questions regarding SCBDA policy.
Our Annual Fall Meeting will be held on Saturday, September 11, 2021, at River Bluff High School. Valuable information and ideas are shared at all meetings. Your presence at the committee meetings and general meeting is a way for your voice to be heard. Our goal is to serve the directors and instrumentalists of SCBDA and create a welcoming environment for all. Information about our schedule is included.
The 2020-2021 school year presented many challenges, and I hope that the 2021-2022 school year will begin a healing process not only for ourselves and our students but also for our schools and communities. You have diligently worked to save band for your students and communities, making me very proud of all of you. Moving forward, 2022 is the 85th anniversary of the South Carolina Band Directors Association. There are many great events in the planning stages for all instrumentalists and directors to enjoy. We will also take many opportunities to reflect and show our gratitude to those who have led the way. I am so thankful for growing up in South Carolina and participating in SCBDA events as a student and now as your president.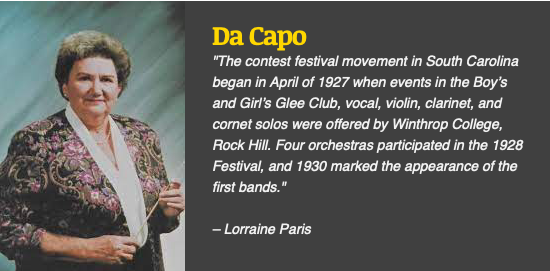 Fall Director Meeting
September 11, 2021, @ River Bluff High School
Executive Board    8:30 AM
General Meeting   10:00 AM
Event Committee Meetings   10:45 AM
New Members Meeting    11:00 AM
Marching Band Draw   11:30 AM
Please reach out if I can be of any assistance or reassurance to you. Don't forget to visit our online store to purchase SCBDA-branded merchandise. I look forward to seeing you all at our Annual Fall Meeting on September 11th! 
Chuck Deen
SCBDA President