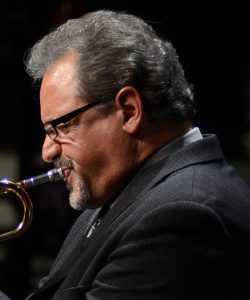 Jeff Jarvis has distinguished himself as a trumpeter, composer, jazz educator, and music publisher.  He serves as Director of Jazz Studies at the Bob Cole Conservatory at California State University Long Beach, and frequently appears as an honors jazz band conductor, trumpet soloist, clinician and lecturer.  Jeff is the President of the California Alliance for Jazz, has served as Vice-President of the International Association For Jazz Education and was Music Director of the Central New York Jazz Orchestra.  Jarvis was also co-owner and jazz editor for Kendor Music Publishing from 1985-2015.
His solo recordings as a jazz trumpeter and composer have placed high on national air play charts and have won him critical acclaim. Jeff's early career as a studio trumpeter encompasses over 100 recordings for such names as Lou Rawls, Michael Jackson, Melba Moore, The O'Jays and many more.  Live performance credits include Dizzy Gillespie, Louie Bellson, Joe Williams, Benny Golson, Jon Hendricks, Jimmy Heath, Joe Lovano, Henry Mancini, Slide Hampton, Kevin Mahogany, Grady Tate, Eddie Daniels, Rob McConnell, and Doc Severinsen.  As a composer and arranger, Jeff is published by UNC Jazz Press and Kendor Music and is frequently commissioned to compose music for school, military and professional musical groups.  Jarvis has over 175 works published and has has co-authored The Jazz Educators Handbook with Doug Beach, a jazz piano book with Matt Harris entitled The Chord Voicing Handbook, and with Mike Carubia, Effective Etudes For Jazz, Volumes 1 & 2.
An S.E. Shires trumpet artist, Jeff has performed throughout the United States, Canada, Europe, Australia and Indonesia.  He has been a featured guest soloist with the USAF Airmen of Note, Syracuse Symphony Orchestra, Dallas Jazz Orchestra, US Army Jazz Ambassadors, Jazz Knights of the United States Military Academy Band at West Point, Riverside Jazz Orchestra, Oslo Big Band (Norway), US Army Blues, Frank Mantooth Jazz Orchestra, Denver Symphony Orchestra, USAF Shades of Blue, USAF Commanders Jazz Bands and more.
---
In 2001, Mark Taylor retired as chief arranger for The United States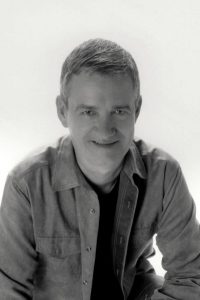 Army Band ("Pershing's Own"), where he was on staff for 24 years. During that time, he composed extensively for the Army Blues, writing all of the material for their album A New Beginning and much of the material for Scream Machine. His arrangements and compositions have been performed by the US Army Blues throughout the world including concerts at the prestigious Montreux Jazz Festival in Montreux, Switzerland.
Prior to joining the Army, Mark was fortunate to write for Stan Kenton who recorded many of his compositions and also gave him his start in music publishing. He has a large publishing portfolio and has influenced thousands of student musicians, many of whom were first exposed to big band jazz through his music.
Mark is the arranger and producer of the Hal Leonard Play-along Series which to date numbers over 175 books for young and experienced improvisers. He has produced and arranged 2 CDs of his music with drummer Steve Fidyk. Their Taylor/Fidyk Big Band CDs have been met with rave reviews.
"Their CD is powerful, fresh, & honest…the playing is superlative and the writing is great. Mark Taylor, Steve Fidyk & company are indeed a "Perfect Match." – Peter Erskine
His latest recording titled "To the Edge" – Mark Taylor & the BigBand explores Mark's 45-year fascination with the sound of a big Band. 18 jazz musicians who come together to play in a cohesive and effortless manner with an emphasis on "swinging"! Available at cdbaby.com.
"With To the Edge composer/arranger Mark Taylor and the BigBand deliver a swinging and impeccably presented classic big band effort. The writing is superb and the playing supreme." Nick Mondello-"All About Jazz"
Mark is a highly regarded clinician presenting many workshops on arranging for the jazz band and has served as conductor for many all-state jazz bands. He is a graduate of the University of North Texas with bachelor's and master's degrees in music. Mark is currently a staff arranger for Hal Leonard Corporation and resides in Cape Coral, Florida.
---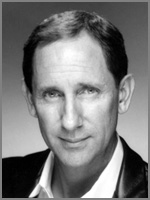 Bert Ligon is director of jazz studies at the University of South Carolina. He received his Bachelor of Music and his Master of Music in jazz piano performance and arranging from the University of North Texas. Ligon has published three books, Jazz Theory Resources Vol. 1 & 2, Connecting Chords with Linear Harmony, and Comprehensive Technique for the Jazz Musician. Ligon has published several original compositions and arrangements for big band, jazz orchestra, jazz guitar ensembles, jazz vocal groups, and steel drum ensembles. He composed extensively in the Radio/TV/film industry receiving many awards including national PBS awards and an EMMY nomination. Ligon has presented several clinics and concerts at IAJE, ASTA, and SCMEA conferences.
At USC, Ligon coordinates the jazz combos and big bands, jazz strings, teaches jazz theory, jazz improvisation, arranging, and applied jazz lessons. Ligon plays piano, guitar, and third base.