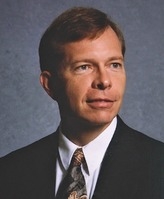 Steven "Steve" Charles Coatney, 68, of Columbia, passed away Wednesday, February 17, 2021. He was born in Manhattan, Kansas on May 13, 1952, a son of the late Loren Charles Coatney and Sue Perkins Coatney.
Mr. Coatney graduated from the University of South Carolina in 1974 with a bachelor's degree in Music Education. He later earned his master's degree in Music Education from USC in 1975, where he served as a graduate assistant with the USC band under Tom O'Neil. He was a middle school and high school band director for 10 years, serving from 1979 to 1985 as band director at Lexington High School. During his tenure, the Lexington Band earned numerous Superior Ratings at Concert, Marching, and Jazz Band contests. Mr. Coatney was elected to the American School Band Directors Association, served as President of the SC Chapter of the National Band Association, and served on many committees of the SC Band Directors Association.
Mr. Coatney was an accomplished trombone and bass trombone player. He was a member of the SC Philharmonic Orchestra for four years, played with Dick Goodwin Big Band for 15 years, and performed in concert with several national stars, including Dizzie Gillespie, Andy Williams, Cab Calloway, and Frankie Valli & the Four Seasons.
Mr. Coatney then earned his Master of International Business Studies (MIBS) degree from USC in 1988, where he completed a six-month internship with Siemens AG in Karlsruhe, Federal Republic of Germany. He worked for IBM as a programmer and technical specialist from 1989 to 2002. He then worked for BlueCross BlueShield of SC, retiring in January 2013 as a Sr. Systems Analyst. During this time, he earned the prestigious Project Management Professional (PMP) certification in 2005.
Mr. Coatney was a devoted Christian and a member of Shandon Baptist Church from 1991 to present. During this time, he served as Director of Single Adults for several years and taught a Single Adult Sunday School class for 20 years. He played trombone in the Shandon Baptist Church Orchestra. He also enjoyed running and completed the Marine Corps Marathon in Washington, DC in 1996.
Mr. Coatney is survived by his sister, Ann Coatney Donahue (Gerald); nieces, Kendall Cliatt Wright (Billy), Ashley Cliatt (fiancé, Adam Hixon) and great niece, Cassidy Wright. In addition to his parents, he was preceded in death by a brother, Robert Leslie Coatney.