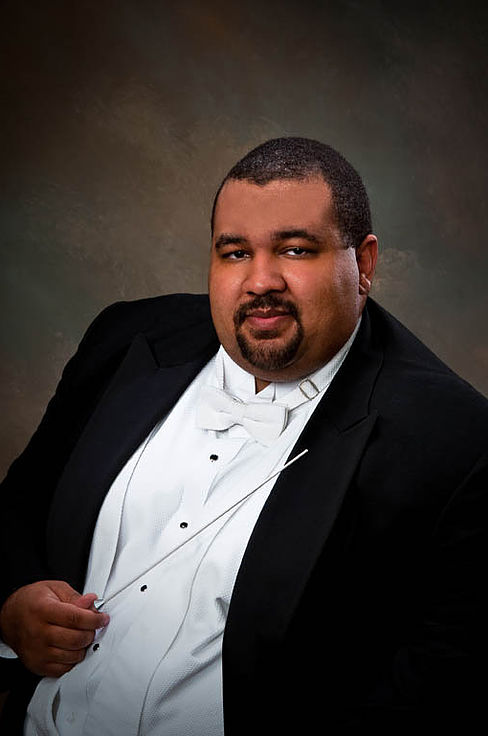 The South Carolina Band Directors Association is deeply saddened by the passing of one of our members and Director of Bands at Cane Bay High School, Matthew M. Shrewsbury. Matthew passed away on January 2, 2018. There will be a memorial service for Matthew Shrewsbury on Sunday, January 7th, at 2:00PM at the Pulaski County High School Little Theatre, Dublin, VA. Family will receive friends following the service. In lieu of flowers the family wishes memorial gifts be made to the Fine Arts Department at Pulaski County High School, 5414 Cougar Trail Rd. Dublin, VA 24084.
---
Matthew Shrewsbury served as Director of Bands at Cane Bay High School. Prior to his appointment at Cane Bay, he served as the Director of Bands at Pulaski County High School for three years. During his tenure at Pulaski, Mr. Shrewsbury oversaw all aspects of the band program from the marching, concert, symphonic and jazz bands, the the winter percussion and color guard and numerous chamber ensembles. His ensembles consistently obtained excellent and superior ratings and local, regional and state festivals and contests. He also served as fine arts department chair for two years. Shrewsbury was also very active in enriching and providing performing opportunities for the arts with the community by founding and serving as conductor for the New River Wind Symphony, a semi-professional community based concert band.
Before being appointed at Pulaski, Shrewsbury was the Assistant Director of Bands / Director of Athletic Bands (Lecture of Music), at Coastal Carolina University, where he served for four years. His duties at the university included assistant conductor for the Coastal Carolina University Symphonic Band; director of the Spirit of the Chanticleer Marching Band, CCU Pep Band; and drill designer for all field shows. During his time at Coastal Carolina University he also served as the conductor for the Horry County Scholars Academy Orchestra, conductor of the CCU brass choir and CCU low brass ensemble. He also served as the applied trombone, euphonium, and tuba at Coastal Carolina University for two years. He also served as the founding artistic director of the Upstate Winds, a community based wind ensemble in Greenwood, South Carolina.
In addition to his responsibilities at Coastal Carolina University, he served as the executive director and founder of the Coastal Surge Performing Arts Association, a non-profit youth organization in Myrtle Beach, S.C. He oversaw an open class drum and bugle corps that competed nationally as a member of Drum Corps International (DCI) for several years.
During his career as an undergraduate music major, he participated in numerous ensembles ranging from: The Mighty Sound of the Southeast Marching Band, basketball pep band, concert and university bands, wind ensemble, Left Bank Big Band, chamber winds, trombone choir, the Carolina Trombone Collective, numerous chamber ensembles and the Columbia College Wind Ensemble. He studied trombone with Bradley Edwards, Professor of Trombone.
He then moved to Myrtle Beach, S.C., where he began work on his graduate degree and studied conducting with James Tully, Professor of Music and Director of Bands at Coastal Carolina University. During his career at Coastal Carolina University, he held the position of head graduate assistant for the university bands. He conducted the university symphonic band, chamber ensembles and Spirit of the Chanticleer Marching Band while performing with the Jazz After Hours Big Band, University Steel Drum Ensemble, and as a member of the trombone section with the Long Bay Symphony Orchestra, a semi-professional orchestra in the Myrtle Beach area. Upon graduation in August 2009, he was named the Director of Bands at Dixie High School in Due West, S.C.
Arrangements are by Stevens Funeral Home, Pulaski, VA.