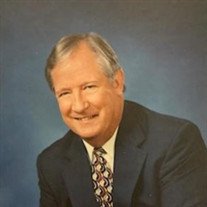 Born 1/24/1937 in Wilmington, NC, he was the son of John Aultin Bostic & Acoree Batts Bostic. He Graduated from Rock Hill High School in Rock Hill, SC in 1955, and from Concord College in Athens, WV with a Bachelor of Science in Music Education in 1959. He was a member of Sigma Tau Gama fraternity, a member of the Blue Field Symphony Orchestra and a member of Concord Commanders Jazz Ensemble.
He began his teaching career at Sullivan Junior High School, prior to moving to York High School where he was Director of award-winning bands for 30 years, Director of choral music at Trinity United Methodist Church and Executive Director of the McCelvey Center of Performing Arts. As an outstanding music educator, he mentored thousands of students.
John was respected and admired not only by his students and fellow educators, but by the entire York community. To quote a former student, "He was a living legend – feared by most, admired by all. He was an "old school band director who yelled and cried, each at the appropriate moment. He instilled in (all) the importance of dedication, hard work, discipline and pride. He also taught us never to make excuses and that all of us could be successful despite any disadvantages life may have dealt us."
The huge number of lives he influenced are evidenced by the outpouring of love and memories shared on social media and in calls to his loving wife Shirley. All who were lucky enough to be his student will never forget band camps, practices, amazing half time shows, bus rides (some at 35 mph!), out of town competitions and Band Revue. They sold calendars and fish fry tickets and learned so many life lessons in the process. The numerous awards were great, but nothing could top the overall life education that was taught. One of his most memorable quotes was "Luck is where opportunity meets preparation." He pushed his students musically and personally to be the best. Affectionately called "Bolt" by his students, most have complimented him over the years for the positive, lasting influence he had on their lives. For now, he can be heard directing the heavenly chorus for all to hear.
John is pre-deceased by his parents and his infant brother Charles Manning Bostic. He is survived by his wife Shirley Queen Bostic, his brother George Thomas Bostic (Martha), his children LuAnne Bostic Walden, John A. Bostic, III (Stephanie), and Debra Lynn Bostic; his stepchildren Laura Firkins VanZee (Brad), Cynthia Firkins Chitwood (Barry), and Kristen Firkins Smith (Luke), as well as 10 grandchildren and 9 great grandchildren.
In lieu of flowers, donations can be made to Regency Southern Care Hospice Services (880 South Pleasantburg Drive, Suite 1A, Greenville, SC 29607) or York County Board of Disability and Special Needs (7900 Park Place Rd, York, SC 29745).