On Saturday, September 8, 2018, Chaz Paxton was elected by the SCBDA to serve our association as President-Elect . Mr. Paxton, Directors of Bands at Pickens HS, fills a vacancy left by retiring band director, David O'Shields.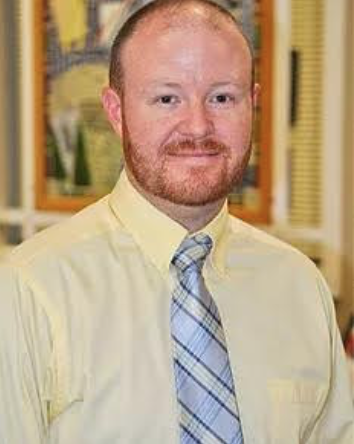 Mr. Paxton's bands at Pendleton, Batesburg-Leesville and Pickens have participated in all SCBDA State events, and have been awarded numerous Championship titles and medalist placements at our State Marching Prelims and Finals, Winter Ensemble championship titles, and Superior concert band programs.  Mr. Paxton's bands have earned our prestigious Outstanding Performance Award every year he has been teaching.  In his "spare" time away from teaching band, Mr. Paxton serves as the Assistant Varsity Baseball Coach, and a CWEA Board Member.
Mr. Paxton has served as a conference clinician for SCMEA, NC Bandmasters, and the Midwest Band and Orchestra Clinic.  In 2016, Mr. Paxton was given the honor of being elected into both the American School Band Directors Association and Phi Beta Mu (Honorary Bandmasters Fraternity).  Mr. Paxton has served as a member of the SCBDA Marching Committee for the last 13 years, chairing the committee for the past five years. Congratulations Mr. Paxton!