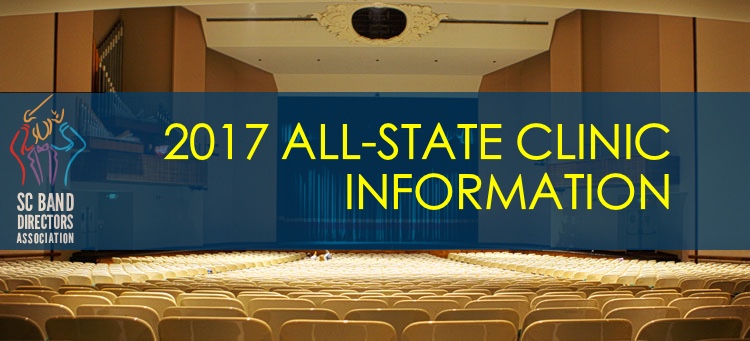 SCBDA Directors:
The 2017 All-State Band Clinic will be held Friday, March 10-12, 2017 at Furman University. Click here for a clinic schedule.
ALL DIRECTORS MUST check in on Friday morning in the lobby of McAlister Auditorium. DO NOT SEND YOUR STUDENTS TO CHECK IN FOR YOU. If you have not already turned in your director contact form, please have it ready to turn in at check-in. Click here to download this form.
ALL SEATED STUDENTS should bring instruments, pencils, and their all-state folders. If you did not pick up your students' folders, it will be waiting on them at their rehearsal location.
ALL PERCUSSION STUDENTS should bring snare drums and all necessary mallets.
ALL ALTERNATES should bring instruments, pencils, and a folding stand if available.
If you have any questions, please email me.
See you this weekend and safe travels!
Jessica Wofford
SCBDA All-State Chair