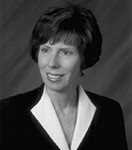 Joni Mabry Brown received her Bachelor's of Music Education degree from Western Carolina University and her Masters degree from the University of South Carolina.
She taught at T.C.Roberson High School in Skyland, North Carolina and at Gibbes Middle School in Columbia, South Carolina before taking her current position at Bates Middle School in Sumter, South Carolina. The Bates Middle School band, under Mrs. Brown's direction since 1981, has received consistent Superior ratings at the South Carolina Concert Festival. It has received the Outstanding Performance Award given by the SCBDA for 22 consecutive years. 33 % of the student body participates in band at Bates Middle School.
Mrs. Brown served on the founding committee for organization of the Sumter Community Concert Band in 1982 and served as Assistant Conductor for two years before being appointed as Conductor from 1984 to 1988. Mrs. Brown was chosen by the Bates Middle School faculty as Teacher of the Year in 1987 and was named the Teacher of the Year for Sumter School District 17 in 1996-97. She is a recipient of the ASBDA Stanbury Award (Junior Division), the Scroll of Excellence Award given by the Women Band Directors International Association, and the Citation of Excellence given by the National Band Association. She is currently serving as president of the Theta Chapter of Phi Beta Mu. Other professional affiliations include Music Educators National Conference, South Carolina Music Educators Association, National Band Association, Women Band Directors International, the South Carolina Middle School Association, and Delta Kappa Gamma. She also plays clarinet in the Palmetto Concert Band and the Sumter Community Concert Band. She is an active adjudicator, clinician and guest conductor throughout the Southeast and is a National Board Certified Teacher.
Mrs. Brown is married to David R. Brown, Purchasing Agent for Sumter School District Two. They live in Sumter with their dogs, Toby Joe and Sasha.
---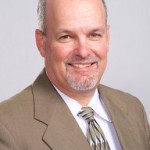 Dr. Jerry Gatch worked for twenty-nine years as a public school music educator in South Carolina. Currently, he is the Director of Bands at Newberry College.  He earned the Master of Music degree in Theory/Composition and the Doctor of Musical Arts degree in Conducting from the University of South Carolina.
Dr. Gatch is active as an adjudicator, clinician, arranger, and performer. He spent twenty years as Director of Bands at Lexington High School (SC) where his bands achieved a national reputation for excellence. Under his baton, the Lexington Wind Ensemble was invited to perform at southern division MENC, CBDNA/NBA, BOA National Concert Band Festival, Grand NAI, NAI, the USC Band Clinic, and multiple times at SCMEA conferences.  His marching bands at Lexington were finalists every year, winning a State Championship in 1993 and medaling most other years.  The Lexington Jazz Bands were also a model for other schools in the state.  Additionally, he was the conductor of the South Carolina Philharmonic Youth Orchestra for twelve years. Dr. Gatch has served as a judge and guest conductor for numerous contests, festivals, clinics and camps throughout the country. He is a free-lance performer bass and is an active composer and arranger.
Dr. Gatch has been awarded the National Band Association's Citation of Excellence seven times and was elected to the John Philip Sousa Foundation's BandWorld Legion of Honor. He was inducted into the South Carolina Band Directors Association's Hall of Fame in 2013. Dr. Gatch's professional affiliations include SCBDA, SCMEA, CBDNA, NAfME, NBA, Pi Kappa Lambda, Phi Mu Alpha, and Phi Beta Mu.
---
William Basden was born in Goldsboro, North Carolina in 1921. He attended what was then known as East Carolina Teachers College. While in college, he met and married the former Wista Covington from Bennettsville, South Carolina. He joined the Army during World War Two and served in the Pacific Theatre, returning as a Captain in the Infantry. Ironically, when he enlisted he was laughed at when he asked if he could "play in the band."
After his active service he enlisted in the reserves and accepted the job as Band Director at Dillon High School in Dillon, South Carolina. He was once again called to military service during the Korean Conflict. Upon his return from active duty he accepted the position as Band Director at Manning High School in Manning, South Carolina.
In 1958 he accepted the position of Band Director at Camden High School and held that position for 18 years until his retirement in 1976. During his tenure in Camden the band won numerous championships at marching contests, county fairs, and parades. In 1962, the Camden High School Marching Band won the parade competition at the National Cherry Blossom Festival in Washington, D.C. The band was a four time champion at the St. Patrick's Day Parade in Savannah, Georgia.  The Camden High Band was also named "The Greatest Band in Dixie" by winning the parade competition at the Madri Gras in New Orleans, Louisiana in 1964. The Camden Band also maintained an exceptional record at SCBDA events. During the 1960's they won numerous Marching Band Class Championships and three (all class) Grand Championships. Due to SCBDA rule changes the 1968 Camden Band could not compete for a state championship but instead served as the South Carolina Honor Band. The rule was eliminated the following year making the Camden Band the only band to carry the distinction of State Honor Band.
Mr. Basden was very active in the South Carolina Band Directors Association and served as President from 1961-1963. The first ever SCBDA Marching Championships were hosted by Furman University in Greenville. The event was not a financial success and the future of the state competition was in doubt. Bill Basden brought the State Championships to Camden in 1960 where it prospered and gained the popularity that we still enjoy today.
After retirement from education, Mr. Basden went to work for Pecknel Music Company. He worked for them for a number of years before opening the Midlands Instrument Repair Service in Camden and continued to work and support music education until the time of his death in 1993.