James D. Pritchard, Sr. held the titles of Associate Professor Emeritus, University of South Carolina (1959-1985), Director of Bands (1959-1969), professor of clarinet, saxophone, conducting (1969-1978), and Associate Director of the School of Music, while serving as coordinator of directed teaching in choral and instrumental music education (1978-1985).
In the US Army Air Force Band (1942-1946) he played clarinet, saxophone, bassoon, and conducted the Band's Male Chorus. He was a student at the Juilliard School of Music, NYC, (BS & MS Degrees 1946-1949) under Abato, Bonade, and Duques and was at Berkshire Music Center with Mazzeo (summer of 1948). He performed as a clarinet soloist at Carnegie Recital Hall and recorded for Columbia Masterworks. He served as Director of Music, choral & instrumental, for Sumter (SC) City Schools (1949-1959) and served a 2 year term as president of the South Carolina Band Directors Association and the South Carolina Music Educators Association (1953-1955).
Mr. Pritchard holds the honor of Conductor, Columbia (SC) Youth Orchestra (1971-1975); principal clarinet, Columbia (SC) Philharmonic Orchestra for 33 years, and in 1971 he was the soloist performing the Debussy "Rhapsody." Guest conducting appearances include the University of Michigan Symphonic Band (1968) and the Florence (SC) Symphony Orchestra (1990). In 1991 he was the clarinet soloist with the Sumter Municipal Band, performing the Rossini "Intro, Theme and Variations." In 1992, he was named to the SCMEA Hall of Fame.
Mr. Pritchard remains active by giving recitals on clarinet and saxophone, teaching in his private studio, and serving as a guest conductor for local choral and instrumental ensembles.
---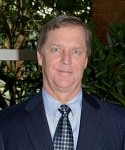 William T. Young, Jr. began his band career in 1959 when he was recruited to the Allendale-Fairfax band program by Oneal Clamp. Young was one of a handful of eight-year-olds to begin band that year. During his school years he participated in the Edisto Conference and All-State bands and served as band captain for the Allendale-Fairfax High School Band. He received the John Philip Sousa award in his senior year. Young went on to receive his BA in music education from the University of South Carolina in 1973 and an M.ED in school administration from the Citadel. In the summer of 1973 Young was hired as the director of bands for the Walterboro schools where he continues to teach.
During his 32 years in Walterboro/Colleton County, his bands have been consistently superior. Young's marching bands have placed fourth or higher in state AAAA competition 22 times and earned a superior in 1984 when only a festival was held. Under his direction the Walterboro Band of Blue has won 9 state championships, the most ever for a SC director, and 10 consecutive Lower State Championships. Young's bands have performed for five Governors and one president, the half time of the USC vs. Navy football game, and in the nationally televised Orange Bowl parade. In 1994, the Walterboro group was the first South Carolina band in 28 years to be invited and to perform in the Tournament of Roses Parade in Pasadena before a worldwide audience of 480 million people.  The Band of Blue also performed in the Macy's Thanksgiving Day Parade in 2000.   Young's bands have earned the SCBDA's Outstanding Performance Award a number of times.
Young was named outstanding young Educator for South Carolina by the SC Jaycees in 1983 and is a Walterboro City Council member serving in his third term. He also serves as a member of the Governor's Juvenile Justice Youth Council for the 14th judicial district. Young is a member of Phi Beta Mu, the Music Educators National Conference and is a past president of the South Carolina Band Directors Association.  He is also the recipient of the 2002  Phi Beta Mu Outstanding Bandmaster Award.  Mr. Young was inducted in the 2007 SCMEA Hall of Fame. 
Mr. Young is married to the former Janice Morris of Charleston.  Mr. and Mrs. Young have four children, Margaret, 25, Bill, 23, Dodd, 23, and Meggie, 20.  Mr. Young has one grandson, Walker, who is 18 months old.
---
Billy Lewis Bolton had a passion for music. This passion, coupled with the infinite influence of his high school band director, Dean Ross, fueled him with a desire to be a music educator. While at the University of South Carolina, he performed in both the marching band and the Columbia Symphony. After acquiring both a bachelors and a masters degree, he went on to teach music in Edisto, Mid-Carolina, Winnsboro, and Chesnee. Through his own influence, three of Mr. Bolton's students also became band directors. His professional affiliations included MENC, SCMEA, SCBDA, and Phi Beta Mu. As a very active member in the SCBDA, he presided as Chairman of the Solo and Ensemble Committee from 1971 until his death in 1987. Indeed, Mr. Bolton touched many lives throughout his career, most importantly his students. From devising a solution that allowed a blind student to march, to simply offering his friendship, Billy Lewis Bolton was more than a teacher, he was a believer in the enrichment of lives through music, kindness, and caring.
---