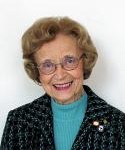 Helen Culp is a native of Rock Hill. She has served the SCBDA as secretary, chairperson, and host of the South Carolina District Music Festivals among many other services. After receiving a B.S. in Music and a M.A. in Education, Ms. Culp taught in the Kingstree Schools and became the first full time band director for Dillon School District #2. While there she received the Dillon County Star Teacher Award in 1979. Her bands participated in all phases of the SCBDA events, twice winning the state marching band championships in their class. Her bands also gained national recognition through parade performances including Miami's "Orange Bowl," "The Greatest Bands In Dixie Parade" in New Orleans, and New York City's "Macy's Parade." Among her many career honors are "Career Woman of the Year" awarded by the Business and Professional Club. Ms. Helen Culp was inducted into the SCMEA Hall of Fame in 1996. She is also the recipient of the 1992 Phi Beta Mu Outstanding Contributor Award. In addition to a career in education she is a commercial artist, and the designer of the official logo for the SCMEA. Now retired, Ms. Helen M. Culp serves as an adjudicator, artist illustrator for music related needs, and actively follows the musical careers of many former students.
---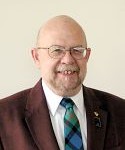 W. Patrick Wylie received his Bachelor of Arts Degree in Music Education from Furman University in 1963, and the Master of Music Education Degree from the University of South Carolina in 1970. Mr. Wylie has served as band director at R.H. Fulmer Junior High School and Airport High School, in West Columbia; Associate Director of Bands at the University of South Carolina; and as a band director at Camden Middle School, a position he held for 25 years. Mr. Wylie has also maintained his affiliation with the University of South Carolina, serving as the "voice" of the Carolina Band, and as "Dean of Students" for the annual USC Summer Music Camp, and the USC Concert Clinic and Conductors Symposium held in February of each year. He holds membership in the SCBDA, MENC, NBA, ASBDA, Phi Beta Mu, is a chapter honorary member of Kappa Kappa Psi, and a life member of Phi Mu Alpha Sinfonia. A past president of the SCBDA, Mr. Wylie has served in several positions with the Executive Board of the SCMEA. He has served on the Board of Directors of the NBA, as both Elementary-Middle-Junior High School Representative and as Community-Military-Professional Representative. Mr. Wylie was awarded the NBA Citation of Excellence in 1981, 1984, and 1997 and was a 1984 recipient of the Citizenship Award by the Veterans of Foreign Wars. He received the Outstanding Band Master Award for South Carolina from the Theta chapter of Phi Beta Mu in 1990 and the Outstanding Contributor Award in 1997. Additionally he was inducted into the Theta chapter, Phi Beta Mu Band Masters Hall of Fame in 1997. He retired in June, 1997, after 32 years of service in public education, and is currently employed as manager of the Music Department for the Columbia store of Pecknel Music Company. He is active as a clinician and adjudicator in the Southeastern United States. Mr. Wylie's family includes wife Nancy Carlton Wylie, son Carlton Christian Wylie, and daughter and son-in-law Lisbeth Wylie Poag and Charles Pressley Poag.
---
Guy S. Hutchins, Sr. devoted a lifetime to helping others enjoy and appreciate music by building bands, teaching music to a countless number of young people, and founding orchestras. Mr. Hutchins attended Wofford College and later went on to earn his Bachelor of Science Degree in Arts and Sciences in 1928 from Clemson University. As a student of Clemson he directed the band and the glee club, organized and directed a small symphony orchestra, and was a charter member of "The Jungaleers" which was a student jazz band. Mr. Hutchins became a devoted "musical missionary" after returning home to South Carolina from Philadelphia, where he attended the Curtis Institute of Music on a full scholarship. Three symphony orchestras, Spartanburg, Greenville, and Florence, were founded and directed by this distinguished musician and pioneering music educator. He was also director of the Charlotte Symphony in the late 1940s. In 1949, Mr. Hutchins moved to Camden, where he taught music, directed school bands, and glee clubs at Camden High School. He went to New York, from Camden, where he joined the music faculty of Syracuse University in 1956. A few years after Mr. Hutchins returned to South Carolina, he joined the music department of the University of South Carolina and retired in 1975. In 1981 he was presented with a Doctorate of Humanities from Clemson University. An unusually talented musician with a remarkable flair for playing countless instruments, Mr. Hutchins was an extraordinary conductor and composer. In recognition for his efforts in the field of music and instrumental music education he is posthumously inducted into the SCBDA Hall Of Fame.
---