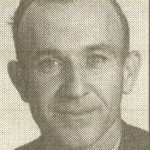 John R. Fogle is a native of Orangeburg and was a student of Victor Jackson who was a charter member of SCBDA. Mr. Fogle served as President of both the SCBDA and the SCMEA during his long career as a band director in South Carolina. He taught at Barnwell, Blackville, Williston-Elko, Allendale, Walterboro and in Anderson School District Five. During World War II Mr. Fogle served in a military band in the Marine Corps while in the Pacific theater. After the war "Bob" as he is known by his friends returned to teach at Walterboro High School where his bands participated in the half-time of the Gator Bowl, National Convention of Rotary Clubs in Chicago, and The International Junior Chamber of Commerce Parade in Miami, Florida. His bands are still remembered with respect and admiration in Walterboro. Mr. Fogle worked throughout his career to have band included in the school day in South Carolina. The SCBDA owes a great debt of gratitude to pioneers such as Mr. Fogle.
---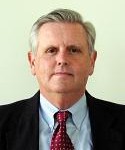 Dr. Terry K. Holliday began his career in 1972 as a band director with the Cherokee County Schools. Under Terry's direction enrollment in the band program at West Junior High increased over one hundred and fifty percent. In 1975, Terry was hired as Director of Bands for Parker High School in Greenville. During his tenure at Parker the marching and concert bands consistently received superior ratings. Terry was hired in 1978 as band director at Northside Junior High in Greenwood. Terry's bands at Northside were consistently judged as being superior. In 1981 Terry was hired as Director of Bands at Fort Mill High School. During his tenure, the Fort Mill Bands gained state and national recognition as field champions of the Florida Citrus Bowl, South Carolina representative to the Macy's Thanksgiving Day Parade and representatives to the Worlds Fair. The Marching Band was State Champion five consecutive years. The Fort Mill Band won the prestigious Outstanding Performance Award for six years. Terry served SCBDA as chairman of the All-State committee and as President for two terms. Terry serves on the Arts Basic Curriculum Board and as administrative liaison for SCMEA. He is currently the Associate Superintendent for the Rock Hill School District.
---
Marshall M. Kirby was born in Hickory, NC on August 1, 1955. He grew up in Hendersonville NC. and he began his band instruction in the 5th grade in the Hendersonville City School System.  He began on trumpet, later switching to Euphonium in the 7th grade, then tuba in the 8th grade.  He won many musical awards in high school, including the John Philip Sousa awards from his grade 6 concert band, Kirby was in the NC Western District band 5 years, and was in the very first University of Tennessee Honors band in 1973. His band director was Mr. Jim Stokes. He attended the Brevard Music Center under a Rockefeller teacher's aide scholarship after his high school freshman year where he studied with Bob Barr and Jamie Hafner.  He returned for 4 more summers of Brevard. He was the oldest of 5 children and lost his mother to cancer his senior year in high school.
Marshall worked his way through college and attended Converse College, Spartanburg, SC.  graduating in 1977 where he received a Bachelor of Music Education /Performance degree.  Although Converse is a female institution, Kirby was specifically selected to attend as they accepted a few males into the School of Music that had affiliation to Brevard.  He received a distinction in Performance recognition on his senior recital and was selected into the Honors music program. He is the only male band director from that institution. He did his practice teaching at Evans Junior High in Spartanburg under Mr. Carl McMath and James A Smith; both are Hall of Fame members.
Kirby also received his Masters of Music Education degree from Converse in 1982.  He took many courses from other institutions such as USC Columbia, USC-Upstate and Furman University.  He also has earned 30 hours above his master's degree.
Mr. Kirby took the his first job at Jonesville High School where he inherited 18 students in the high school and then developed a very strong and competitive program over the next 10 years.  Jonesville bands won many grand championships and won the 1982, 1983 and 1986 SCBDA Class A state championships.  His class A concert band performed in the highest levels at concert festival receiving many superior ratings and many students were selected for region and all state.  One year, there were 11 students in All-State from this class A band. He was the teacher of the year in 1982. The Jonesville Band received the SCBDA Outstanding Performance Award eight times and was the first 1A band to achieve this award. 
In 1987, Mr. Kirby accepted the Director of Bands at Boiling Springs High School in Spartanburg.    Bands under his direction have performed for the South Carolina Music Educators In-Service Conference in Greenville and the University of South Carolina Band Clinic and Conductors Symposium the first year the Koger Center opened. The Boiling Springs concert and marching bands were consistently at the top in the 4A division of SCBDA and have won the prestigious Outstanding Performance Award for nine years. He was the host site person for the SCBDA Upper-state marching event and restarted the Boiling Springs Festival of Bands after a 2 year layoff.  Mr. Kirby took 3 concert bands (Grades 4, 5, 6) to concert festival in his last two years there and all received superior ratings.  He also served as Interim Conductor for the Converse College Wind Ensemble in 1997.
Mr. Kirby accepted the Band Coordinator position in Spartanburg District 7 where he served as band director for 7 years.  The SHS wind ensemble performed and received superiors at the Dixie Classic Festivals in Richmond, Va. and was the Honor Band recipient in the Orlando regional taking honors for outstanding brass and woodwinds.  The Wind Ensemble also performed in the National Adjudicators Invitation in Atlanta.  In 2003, the SHS Wind ensemble performed at the SCMEA In-service Conference in Charleston.  Kirby began teaching at Whitlock Jr. High that feeds into Spartanburg High School in 2004.
Mr. Kirby has served as a clinician and adjudicator in several southern states. His professional affiliations include the SCBDA, Phi Beta Mu, ASBDA, National Band Association, and the SCEA. Marshall has served on all committees of SCBDA. He has won the NBA Citation of Excellence on two occasions.  He was marching chairman in 1984 (year of the festival) and region chair for 5 years   Marshall has served as President of SCBDA(1991-93) and is continuing to serve as awards chairman for the last12 years.  Performing on the Tuba has always been very important to Mr. Kirby as he has continued to regularly perform in the Converse College Wind Ensemble, First Baptist Church Orchestra and has stayed very busy with the Sparkle City Brass Quintet. Mr. Kirby has approximately 10 former students that are serving as band directors.
His wife Rosemary is an elementary music teacher in Spartanburg's E.P. Todd Elementary. They have one son, Jamie (22) a music education major at the University of South Carolina. Jamie won the Phi Beta Mu Outstanding Senior Award at the 2003 All-State Band concert.
---
Edward T. Gavin prior to coming to South Carolina in 1927 had taught in the Boston City Schools and the New England Conservatory of Music. He Served the Columbia City Schools for nineteen years, first as a music teacher and later as Director of Music. From his early days he worked to improve music education for the students and to promote professional opportunities for the music educator. He provided leadership that led to the founding of the organization of the Public School Music Teachers Association. With Mr. Gavin's help, the South Carolina Band Directors Association was organized in 1937. Mr. Gavin was the instigator of the movement to organize the South Carolina Music Educators Association as the official state organization of the Music Educators National Conference. "Ed" as he was affectionately known served the state as President of both the SCBDA and the SCMEA. He conducted one of the very first SC All-State Bands. Mr. Gavin was inducted into the SCMEA Hall Of Fame several years ago. In recognition for his efforts in the field of Music and Band Music Education in the State is posthumously inducted into the SCBDA Hall of Fame.