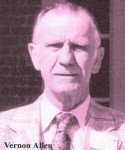 Vernon Allen was a 1937 Charter Member of the SCBDA and served as President from 1945 through 1947. After moving from his native Texas, he was a band director at Allendale, Chester, York, Clover, and Rock Hill High Schools. As the owner of Allen Music Company, he was not only a dealer for music supplies and equipment, but was also a generous supplier of advice and encouragement. He truly cared for band directors and students throughout South Carolina.
---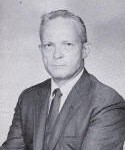 Basil Bomar served as President of the SCBDA and SCMEA. His knowledge of Roberts Rules of Order positioned him as Parliamentarian for both organizations. He was a Charter Member of Phi Beta Mu and state President of the American School Band Directors Association. His teaching standards were reflected through the fine performance records of his bands at Moultrie and Daniel High Schools. Mr. Bomar was respected and admired not only for his knowledge but also for his dry wit. He was among the first inductees to the SCMEA Hall of Fame.
---

Dan A. Ellis has been a friend and supporter of South Carolina band directors and of the SCBDA since he became the band director at Furman University four decades ago. His contributions to the School Band Movement in South Carolina are countless. At Furman he was instrumental in building the Bands and Instrumental Music Education Program into one of the most outstanding in our state. Mr. Ellis organized and hosted the first SC Marching Band Contest in 1959. Through his efforts, Furman University has been the home of the All-State Bands for many years. He has also been active and held offices in music organizations on the national level. His name is well known throughout the country as a judge and clinician. He is a charter member of Phi Beta Mu for which he was President, and was awarded an Outstanding Contributor Award.
---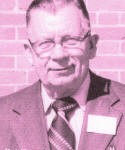 Pat Garnett is affectionately referred to by many as the "Grandfather" of the South Carolina School Band Movement. He held many posts as band director including tenures at Parker, Dreher, Jonesville, and Dixie High Schools. He also served on the faculty at the University of South Carolina. He will long be remembered as the author of the Black Book and Sequence Book which is widely used as instructional material by bandsmen throughout the state. For many who knew him, he was considered a mentor and master teacher. His influence will affect band directors and their students for many years to come. Mr. Garnett was among the charter members of SCBDA and served as President from 1947 to 1949. He is an inductee into the SCMEA Hall of Fame.
---
Lorraine Paris was a beacon of leadership and encouragement to her thousands of students over 47 years as the band director at Newberry High School. Through her pioneering spirit and dedication she shaped and maintained one of the outstanding band programs in our state. As a model teacher she inspired many of her students to follow in her footsteps and inspired other band directors to follow her example. She has made countless contributions to the Band Directors Association including her leadership roles as its president, executive secretary, and treasurer. She was a member of Phi Beta Mu, The American School Band Directors Association and the National Women's Band Directors Association. Among her many awards and honors was her induction into the South Carolina Music Educators Association Hall of Fame and recipient of the South Carolina Order of the Palmetto in 1995.
---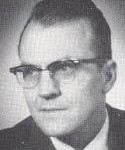 Loy Wagner was a native of Greenville where he attended Parker High School. Mr. Wagner was known for his innovations in show design and production on the marching field. He was truly ahead of his time. His shows are still talked about today with respect and awe for their pioneering example they set for all of us. Loy was President of the SCBDA during his career in music education. Mr. Wagner taught band for thirty-three years in South Carolina. All who knew him respect the love and dedication he has for his students and fellow colleagues. Several bands under his direction won State Marching Band Championships. Loy is also a member of many state associations such as Phi Beta Mu and MENC. Mr. Wagner taught at Ware Shoals, Greer, Palmetto, and Easley High Schools during his long and distinguished career.
---
James A. "Gus" Moody began his teaching career at Lamar, South Carolina. His next assignment was in Summerville where over a span of more than two decades he distinguished himself as the director of the outstanding Green Wave Band. During his tenure at Summerville he served as President of the SCBDA and became a member of Phi Beta Mu and the American School Band Directors Association. He was awarded an Outstanding Band Directors Award by Phi Beta Mu. Mr. Moody has served as the President of the SCMEA and was elected to that organizations Hall of Fame. His teaching standards are highly regarded and will serve as a positive influence for the South Carolina School Band Movement for years to come.
---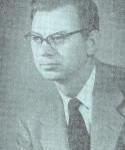 Robert Simmons was respected throughout the state as band director at Spartanburg and Sumter High Schools. He was very active in SCBDA and enhanced the growth and organization of the Awards Committee. Mr. Simmons will long be remembered as the "Medal Man." Mr. Simmons gave of himself long after he retired from teaching. He was a fixture at All-State and Solo & Ensemble Festival for many years. Mr. Simmons has served as President of the SCBDA and the SCMEA. He is a member of the SCMEA Hall of Fame.
---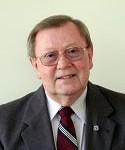 James B. "Jimmy" Senn began his teaching career at Travelers Rest and later Marietta High Schools. His next post was at Parker High School where he established a band program that was a standard bearer for excellence. Under his direction the Parker Bands were prominent in every phase of the program and received many invitations to perform for state, national, and international settings. Mr. Senn taught and served as Principal at Greenville's Fine Arts Center. He was the Instrumental Music consultant for Greenville County and is presently serving as Fine Arts Coordinator for Spartanburg District Five Schools. He has served ASBDA in numerous capacities including a tenure of president of the organization. He will be remembered for his work as site coordinator for many of the State Marching Contests. He was presented the Outstanding Band Master Award from Phi Beta Mu in which he is a charter member. He is a recipient of a Career Service Award from the state chapter of ASBDA. Presently, he is the Music Director of The Carolina Ambassadors of Music for their European concert tours.
---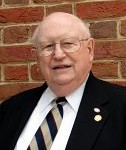 James A. "Jim" Smith taught for a number of years at Union High School before moving to Spartanburg. During his tenure at Spartanburg High School he developed every component of the band program to be outstanding. His bands were invited to perform in national events as well as in Europe. His contributions to SCBDA are numerous. He served the organization in many capacities including an incumbency as President. He is a charter member of the state chapter of Phi Beta Mu and was presented a Career Service Award from the American School Band Director's Association which he served as state chairman. Mr. Smith was President of the SCMEA and was inducted into that organization's Hall of Fame.
---
Tom Isbell was a native of Anderson and taught for twenty-eight years in public schools in this state. Tom began his career at Eau Claire High School and continued at Gilbert, Brookland-Cayce, Airport, and several middle schools in the Columbia area. He served the SCBDA as President from 1968 to 1969. Tom was also involved at the State Department of Education in the development of a curriculum for instrumental music. Tom was known for his love and dedication to his students and colleagues throughout his career. Tom was a member of the American School Band Directors Association and Phi Beta Mu. One of his many honors was being named Outstanding Contributor to Phi Beta Mu. Tom was involved in many levels in Band Music Education during his career from elementary band to being on their adjunct faculty at the University of South Carolina where he taught trumpet for a time. Tom was also the conductor and clinician for many region and all-state bands.