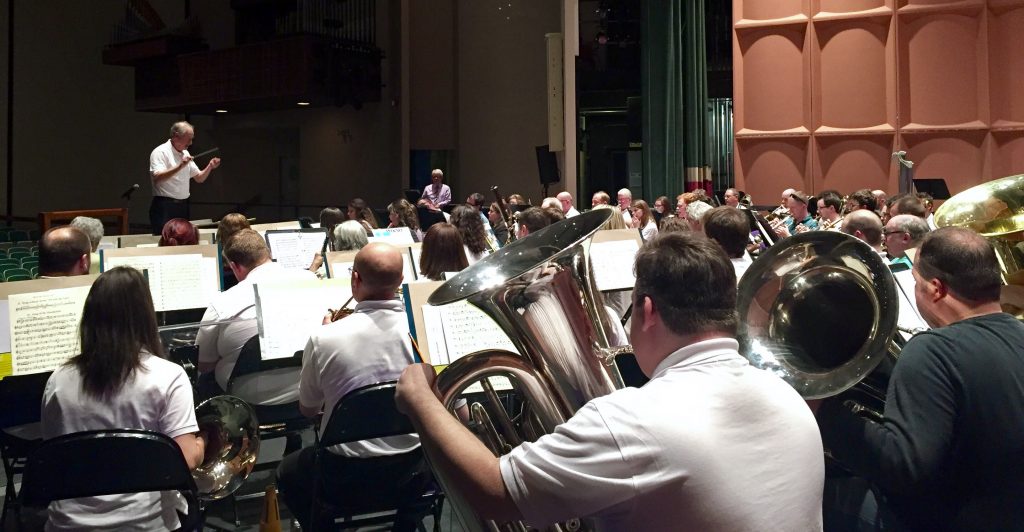 The Poinsett Wind Symphony was established in June of 2014 by Dr. Les Hicken, Director of Bands at Furman University, and Jay Bocook, Director of Athletic Bands at Furman University. The ensemble consists of Furman students, alumni, faculty, and Greenville area professional musicians, who join together each year for a high quality and entertaining performance as part of the Music by the Lake concert series. During the inaugural performance in 2014, the Poinsett Wind Symphony worked with audio engineer Martin Aigner to record an album entitled "The Music of Jay Bocook."
The development of the Poinsett Wind Symphony, a long-envisioned goal of Dr. Hicken and Mr. Bocook, has been enthusiastically received by both audiences and performers alike. Since 2014, concerts have included "The Music of John Williams," "Music from Far and Away," which featured music from the British Isles, and was performed at the 2017 SCBDA All-State Clinic, and most recently, "American Made."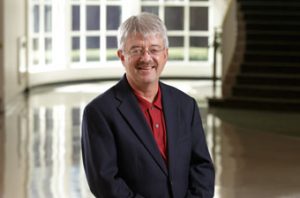 Leslie W. Hicken, Director of Bands and the Charles E. Daniel Professor of Music, joined the faculty of Furman University in the fall of 1993.  Within the music department, his responsibilities include the directorship of the Symphonic Winds; professor of music education and instrumental conducting; and Assistant Director with the Marching Band.  In addition to his duties at Furman, he is the Artistic Director of the Carolina Youth Symphony, Co-Director of the Poinsett Wind Symphony, Director of the Lakeside Concert Band, and Director for the Furman Music by the Lake Summer Concert Series.  Prior to his appointment at Furman, Hicken was the Director of Bands at Youngstown State University in Youngstown, Ohio.  Previously, Hicken was employed as an instrumental music teacher in the Durham (NC) County School system.  He began his musical career serving as a clarinetist in the United States Military Academy Band at West Point, NY.  In 2002, he was elected into the American Bandmasters Association.  In the spring of 2010, he was inducted into the South Carolina Band Directors Association Hall of Fame.  He is Past-President of the South Carolina Band Directors Association and the Southern Division of the College Band Directors National Association.  In 2015, he received the Excellence in Teaching Award from the South Carolina Independent Colleges & Universities organization.  He received his Bachelor of Performance degree from the Eastman School of Music, a Masters of Arts in Teaching from Teachers College, Columbia University, and a Doctorate in Music Education from Indiana University.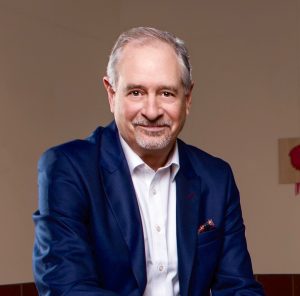 Jay A. Bocook, a native of Clearwater, Fla., is recognized internationally as a composer, arranger, conductor and educator. His music has been performed at the 1984 Olympic Games in Los Angeles, the 1996 Centennial Olympic Games in Atlanta, and the 2002 Winter Olympic Games in Salt Lake City, Utah. In 2003, his transcriptions of noted film composer John Williams were premiered by the U.S. Marine Band in a concert at the Kennedy Center in Washington, D.C. An encore performance with Williams and "The President's Own" took place in 2008. In addition, Bocook was a contributing arranger to a musical called "CyberJam" that opened to rave reviews in 2003 at London's Queens Theater. His arrangements were also featured in "Mix," which opened in 2008 in Japan.
In 1982, Bocook was appointed Director of Bands at Furman. He left the school in 1989 to pursue other opportunities, but returned in 2000 as Director of Athletic Bands. He has served as assistant conductor of the Greenville Symphony Orchestra and remains a principal composer and arranger for the Hal Leonard Corporation, where he has published over 600 compositions and arrangements. He is the brass arranger for the 10-time World Champion Cadets Drum and Bugle Corps, and in 2009, Bocook was inducted into the Drum Corps International Hall of Fame. He is also a member of the American Bandmasters Association.